Due out this fall.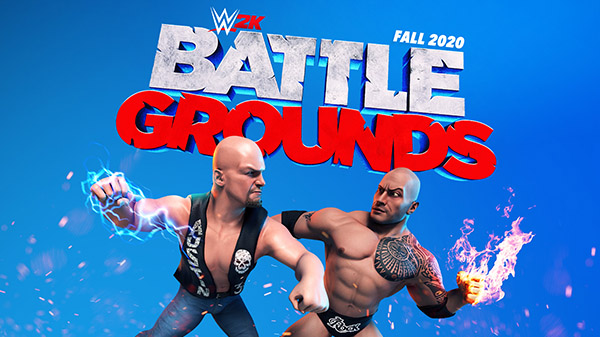 2K Games has announced WWE 2K Battlegrounds, an arcade-style wrestling game developed by NBA 2K Playgrounds studio Saber Interactive. It will launch this fall for unannounced platforms.
Here is an overview of the game, via 2K Games:
WWE 2K Battlegrounds is a completely new WWE gaming experience that will feature arcade-style action and over-the-top Superstar designs, environments and moves. We're focusing on social pick-up-and-play fun, but with plenty of depth for those who want to get way into it.

Whether you're a casual gamer just learning the ropes or a passionate fan ready for all the action, WWE 2K Battlegrounds provides another way to enjoy WWE video game action. The game is being developed by Saber Interactive, the studio behind NBA 2K Playgrounds, who have been hard at work on WWE 2K Battlegrounds and are excited to let you smell what they're cookin'.
2K Games also confirmed it will not release a WWE 2K simulation game in 2021 to ensure the development team at Visual Concepts can create a game that applies the feedback received from WWE 2K20 and entertains veteran players and newcomers alike.
As part of that effort, 2K Games has recruited Patrick Gilmore to oversee development of WWE 2K titles at Visual Concepts. Gilmore has over 25 years of experience in video games, and has previously worked on Disney's Aladdin for Sega Genesis, Killer Instinct, Medal of Honor, and Amazon's New World.
Watch the WWE 2K Battlegrounds announcement trailer below. Visit the official website here.
Source: gematsu.com