Due out in the latter half of 2021.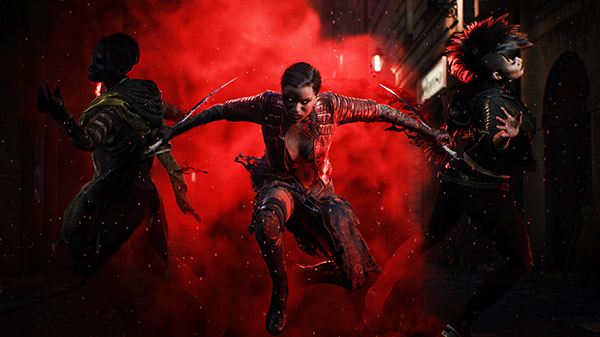 Swedish studio Sharkmob, which was founded in 2017 by former Massive Entertainment and IO Interactive developers, has announced its first project: a multiplayer battle royale game set in the universe of Vampire: The Masquerade. An official title and supported platforms were not announced, but it is due out in the latter half of 2021.
Here is an overview of the game, via Sharkmob:
A thrilling take on a cult classic intellectual property.

Experience the next thrilling evolution of battle royale multiplayer action games set in the cult classic Vampire: The Masquerade universe where vampire sects are at war across the streets and rooftops of Prague.

Choose your playstyle, go solo or together, battling rivals and the hostile Entity who's hellbent on exterminating all vampires. Use your supernatural powers, weapons, and blood to become stronger in order to hunt, fight, and survive the night.
Sharkmob is also working on two additional projects, which it describes as "highly ambitious, AAA quality projects powered by the Unreal Engine." One is developed by its Malmo studio in Sweden, while the other is developed by its newly opened London studio. "It is no secret that we love action-packed, online, social experiences—so it is safe to say that these games contain such elements," the studio's website teases.
Watch the teaser trailer for the Vampire: The Masquerade game below.
Source: gemastu