Kung Fury: Street Rage DLC out now, David Hasselhoff joins the fight.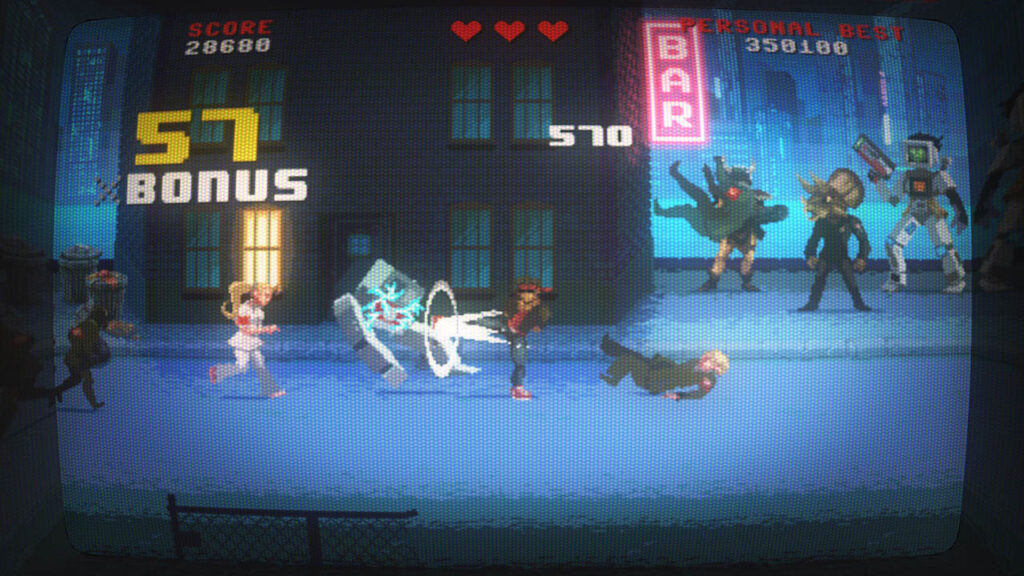 Co-Publisher Aurora Punks and developer Hello There Games have released Kung Fury: Street Rage downloadable content "A Day at the Beach" for $5.99/GH¢37 for the PC version of the game. An expansion including the main game and all downloadable content is also available for $11.99/GH¢74.
Here is an overview of the downloadable content, via its Steam page:
Celebrate the Kung Fury five-year anniversary with:
Kung Fury: Street Rage – A Day at the Beach!
Hasselhoff joins the fight as a new playable hero! Play to explore his:
Daring moves.
Mesmerizing ultimate.
Impressive chest hair.
Team up in the brand new multiplayer game mode:
Two-player cooperative play.
Free movement side-scrolling beat 'em up.
Button-mashing madness.
Every hero has an ultimate power here.
New epic story campaign.
Pummel your way through a new blazing stage:
Beat Nazis all day long, everywhere. Become the action! Uphold the law!!!
Disclaimer: No, still not enough Nazis harmed in the making of this game.
Kung Fury: Street Rage is available now for PlayStation 4 and PC via Steam.
Watch a trailer below: