The ID@Xbox showcase on Twitch showed off a huge number of titles coming to Xbox soon. Here's every Xbox game was shown during the ID@Xbox event.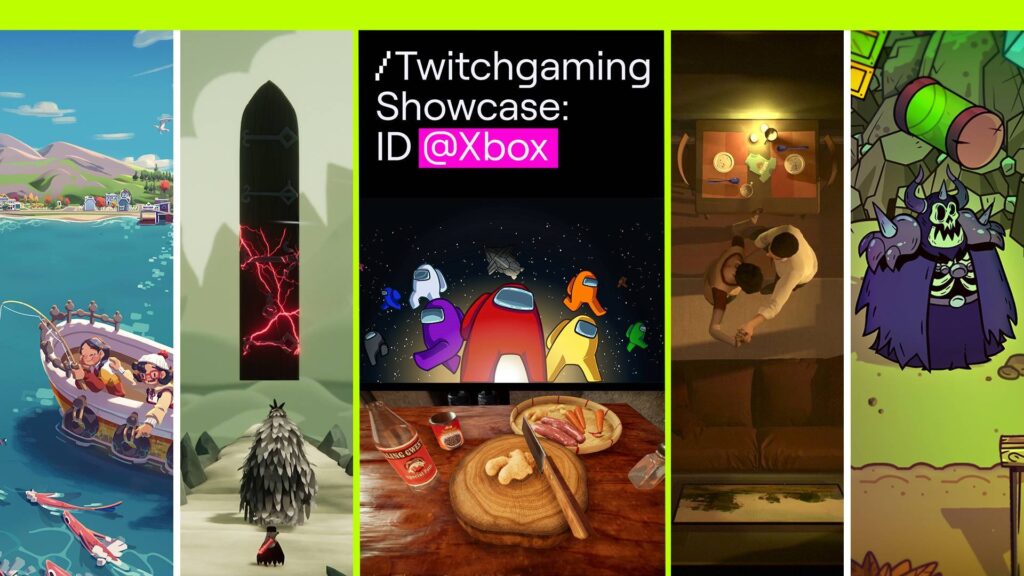 The show was also filled with developer interviews, awesome new announcements, as well as new trailers and gameplay. Our very own Senior Director of ID@Xbox Chris Charla also shared that independent developers have earned over $2 billion dollars since the program's inception and the release of over 2,000 titles with ID@Xbox.
Check out the rad interviews for a closer look at these anticipated ID@Xbox games:
Moonglow Bay (Coatsink Software, Bunnyhug) (Console) – 2021
Moonglow Bay is a wholesome fishing RPG set along the 1980's Eastern Canadian coastline, featuring a playful voxel art style and sumptuous soundtrack. Embark on a diverse and emotionally charged story, playing as a rookie angler seeking to fulfill their partner's final wish. With journal and rod in hand, explore the furthest reaches of the ocean, and learn to cast nets, set traps, and fish while documenting over 100 aquatic species. Will you uncover all the secrets of the Bay?
Soup Pot (Chikon Club, Chryse) (Console and Steam) – August 2021
Soup Pot is a cooking game with a focus on creativity. The game aims to capture the open nature of home cooking, allowing experimentation across over 100 different dishes. Whether you're a seasoned cook or don't know which end of the whisk to hold, you're free to experiment and try new things without having to worry about the pressure of failing. To see what's cooking.
Nobody Saves the World (Drinkbox Studios) (PC and Console) – 2021
From the creators of Guacamelee! comes Nobody Saves The World, a new twist on Action RPGs. Transform into a Ranger, Rat, Horse, and a dozen other unique forms. Mix-and-match abilities to create powerful custom builds. Explore dozens of dangerous dungeons slaying horrendous monsters on your quest to… SAVE THE WORLD
Among Us (Innersloth) (PC and Console) – 2021  
… Prepare for departure, but beware the Impostor. Among Us is an online and local party game of teamwork and betrayal for 4-10 players…in space!
Death's Door (Devolver Digital, Acid Nerve) (Console) – 2021
Death's Door is a fantasy action-adventure set in a world where Crows are in charge of reaping the souls of the dead, operating from their headquarters known as the Hall of Doors. One of the Crows (that's you) gets sent on assignment to a twisted place where nothing has died for several centuries… To find out more, check out our Death's Door blog post.
Twelve Minutes (Annapurna Interactive, Luis Antonio) (PC and Console) – 2021  
A romantic evening with your wife turns into a violent invasion, as a man breaks into your home, accuses your wife of murder and beats you to death. Only for you to wake up and find yourself stuck in a twelve-minute time loop, doomed to relive the same terror again and again. To learn more, check out our full blog post on Twelve Minutes.
Astria Ascending (Dear Villagers, Artisan Studio) (PC and Console) – 2021
Turn-based JRPG Astria Ascending from Artisan Studios and publisher Dear Villagers is coming to Xbox Series X/S, One and Game Pass in 2021. In a world where chaos looms, players take control of the Demigods – a motley crew of eight heroes charged with the fate of the world. Each character has their own story, explored across five cities, twenty-five dungeons and thirty hours of gameplay up to fifty for 100% of completion. Along with the finely tuned turn-based combat, players can try out a range of side quests and mini-games, including an original fantasy-themed token game.
Over 20 Games from Independent Developers Launching Day One With Xbox Game Pass
Xbox Game Pass is the best way to discover new games from different genres and artistic styles. We're stoked so many independently developed games (and many more to come!) have already been introduced to the Xbox Game Pass community of over 18 million members. Check out this post here to see all of your favorite ID@Xbox games launching day one with Xbox Game Pass.
So many games announced, what once are you looking forward to? As always stay safe.