Spellbreak has been through multiple closed beta and demo periods and is finally ready to release today (September 3rd) on consoles (including the Nintendo Switch) and PC (an Epic Games Store exclusive.)
Developed by Proletariat Inc, this Battle Royale incorporates mage warfare rather than FPS or third-person shooter mechanics. It looks pretty fun, the combat is intense and best of all? It's free-to-play.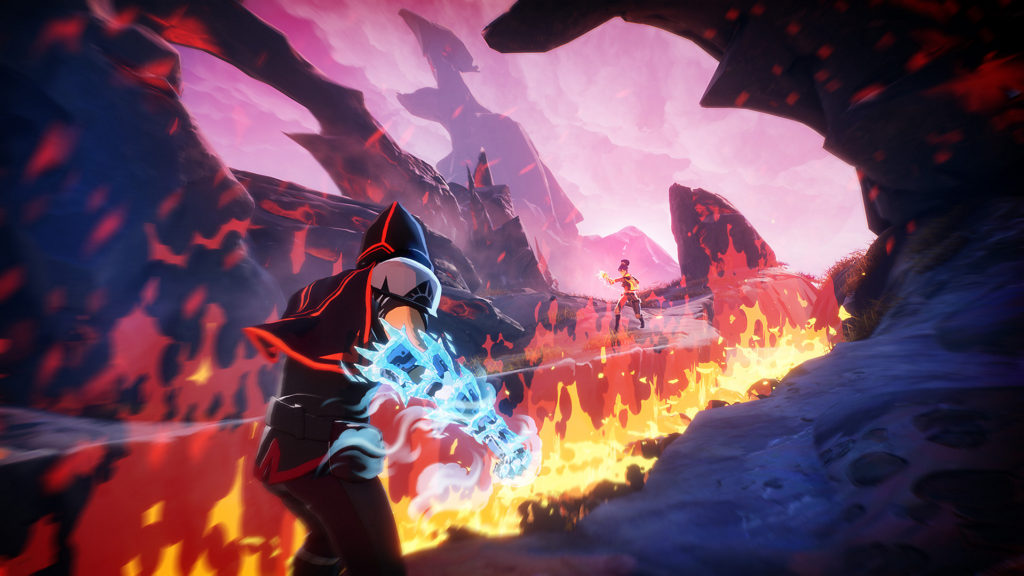 Plus, for a Battle Royale game, the title is launching with a lot of features still lacking in other titles. Cross-platform play and cross-progression are available right from launch.
The first glimpse of Spellbreak I got was through a sponsored Shroud stream. Watching one of the world's best FPS players tackle this game I knew it was going to be a twitchy, fast-paced Battle Royale with a steep learning curve.
In the following months – and after playing through July's closed beta – it's clear that this game definitely has a learning curve. Perhaps even more than Hyper Scape, Ubisoft's recent attempt at a Battle Royale.
There are several different classes or Gauntlets. These are different weapons wielded by your mage, covering everything from lightning sniper shots to freezing frost that stuns your enemy in place.
You can fly around, jump, disappear, teleport, explode into a ball of green dust…if you thought that Hyper Scape's range of Hacks was a bit full-on, just wait until you jump into a game of Spellbreak.
This, of course, isn't necessarily a bad thing. The spell-flinging aspect of RPGs is always a lot of fun, and it's a novel idea to introduce it to the mechanics of a Battle Royale game.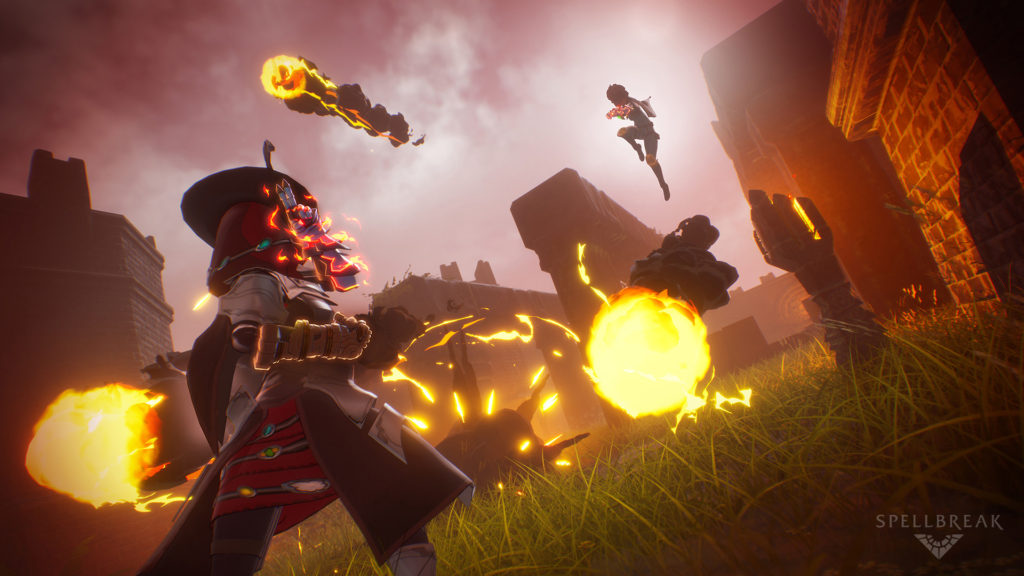 Plus, the game feels smooth. The movement is pretty incredible. Proletariat has come a long way in increasing FPS performance over the past few months and recent videos show off a fluid game with a lot of potential.
But I repeat – it's not easy. Hitting a tiny hooded mage flying through the air with a fireball isn't straightforward, especially with two unwieldy console sticks.
Spellbreak feels more like a niche PC shooter, suitable for those with quick reflexes and twitchy aim. It'll be interesting to see how the game performs in its first week.