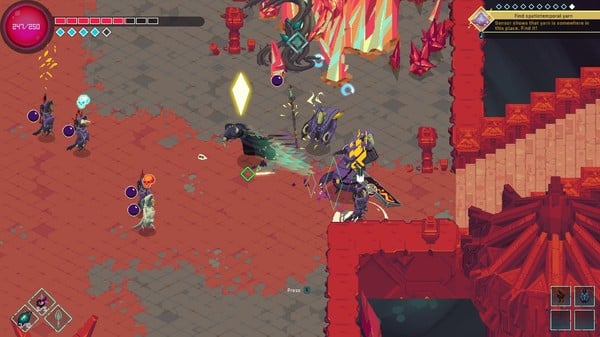 Publisher tinyBuild Games and developer Laughing Machines have released a new gameplay trailer for Undungeon, an action RPG with roguelike elements coming to PC in Q4 2020.
tinyBuild Games also announced that UnDungeon will be playable at PAX East 2020, which runs from February 27 to March 1 at the Boston Convention Center.
Here is an overview of the game, via its Steam page:
UnDungeon is a beautiful and complex action RPG pixel art game with a rich background, immersive story, and seven unique characters

We love fast-paced gameplay. We're mad about old school games that are a challenge to play. We're passionate about pixel art. We really love roguelikes and classic RPGs. And we sincerely believe that every good game should be a piece of art, not just business. As a result, we're creating UnDungeon to reflect all of our principles. Every gamer probably has their own perspective on what the ideal game is, but as developers we're in the special position of being able to bring our ideals to life. So, UnDungeon introduces a mix of action, roguelike, and old-school RPG styles and wraps them in a gorgeous pixel skin. And now, we'd like to share it with you!

The game world is based on the multiversal principles. This means that all dimensions which exist in the multiverse are parallel. Therefore, multiple variations of the same place, such as Earth, are possible.

As a player, you act as one of the Heralds, each of whom comes from a particular world destroyed by the Shift. The Heralds are not ordinary creatures; they are absolutely unique in comparison with common action RPG heroes. The Herald moves across a procedurally-generated map which is divided into regions relating to the different worlds. He or she visits various locations communicating, fighting, and trading with other inhabitants.

All combat takes place in real time. A character uses artifacts and amplifiers that can be combined, enabling the Herald to adapt to all possible threats.

UnDungeon is created in the isometric perspective: hand-drawn pixel art is combined with a large number of animation frames and extremely high detail.
Watch the gameplay trailer below.