Nintendo yesterday announced the full details regarding Nintendo Switch Online. The paid online subscription service will go live on September 18, 2018.
The service will cost AU$29.95 for 12 months and gives subscribers access to 5 main features detailed below. Families with more than 2 Nintendo Accounts can take advantage of a Family Membership which costs AU$54.95 for 12 months and can include up to 8 Nintendo Accounts.
The five main features of Nintendo Switch Online are:
Online Play: players can compete against others over the internet in supported multiplayer Nintendo Switch games. Since the launch of the console, Nintendo has offered this for free on a "trial" basis. A Nintendo Switch Online membership will be required to play games online from September 18. Nintendo is offering a 7 day free trial from launch date.
Nintendo Entertainment System Nintendo Switch Online: Members will have access to a constantly growing list of classic NES games on Nintendo Switch. Multiplayer is also enabled and games will also have online access, allowing players to upload scores to leaderboards and compete over the internet. Games that aren't featured in the NES Classic Mini will appear on the Nintendo Switch.
Save Data Cloud: Nintendo Switch game save files will automatically backup to the cloud. The feature isn't available with all software (games such as Splatoon 2 and Pokemon Let's Go Pikachu!/Eevee! would enable players to cheat if they could access older save files, for example). The feature is intended to store a backup of user data should something happen to their console.
Dedicated Smartphone App: The Nintendo Switch Online smartphone/tablet app enables players to voice chat while playing games online. Games can also enhance gameplay with the app.
Exclusive offers for members: Nintendo promised more details in the future regarding special offers for members. In the past, the company has mentioned these will be in the form of exclusive discounts on games in the eShop.
Nintendo is also launching a wireless NES gamepad set for Switch. The gamepads will work with the NES titles offered with the Nintendo Switch Online service and can be charged by connecting them to the Nintendo Switch console, as one would a Joy-Con. The set includes 2 gamepads and is only available to those with a Nintendo Switch Online account, and then limited to one pack per customer. In the US, the set is being sold for US$59.99. Local pricing is being sought.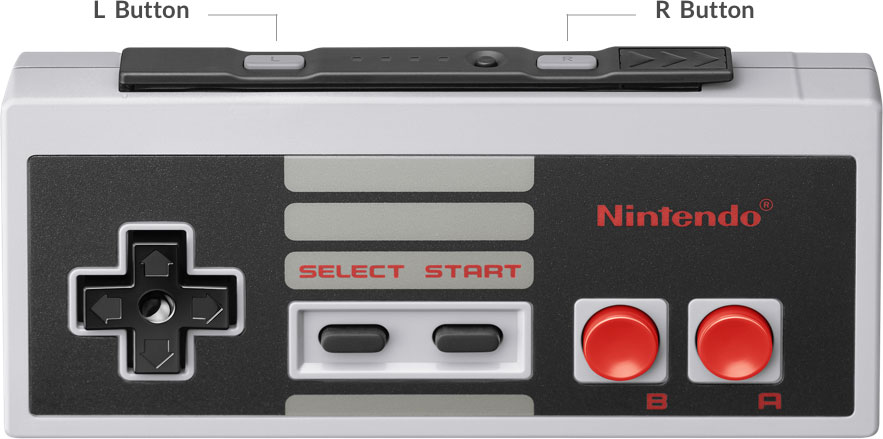 NES games launching with the online service are as follows:
Soccer
Tennis
Donkey Kong
Mario Bros.
Super Mario Bros.
Balloon Fight
Ice Climber
Dr Mario
The Legend of Zelda
Super Mario Bros. 3
Double Dragon
River City Ransom
Ghosts n Goblins
Tecmo Bowl
Gradius
Pro Wrestling
Excitebike
Yoshi
Ice Hockey
Baseball
The following games will be added in October:
Solomon's Key
NES Open Tournament Golf
Super Dodge Ball
The following games will be added in November:
Metroid
Mighty Bomb Jack
TwinBee
The following games will be added in December:
Wario's Woods
Ninja Gaiden
Adventures of Lolo