So many games were announced.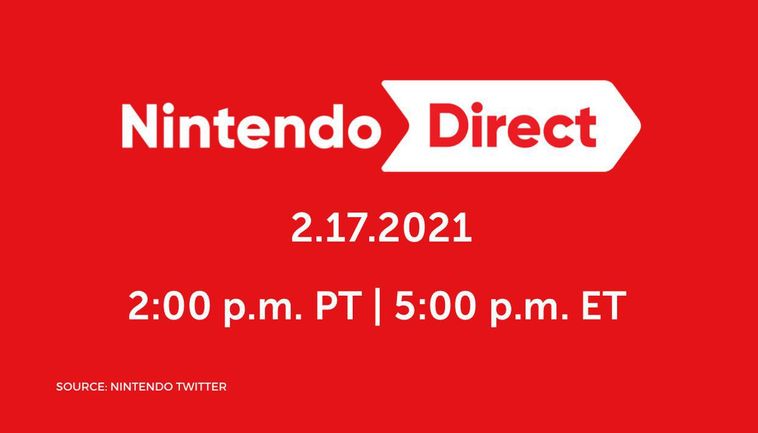 The Big N just a Nintendo direct after more than 530 days, which was 50mins.
Here's a list of all the announcements in chronological order…

1. Pyra/Mythra are revealed for Smash Bros. Ultimate!

2. Fall Guys: Ultimate Knockout gets a port for this summer 2021.

3. Outer Wilds comes summer 2021.

4. Two Famicom Detective Club games are coming to the Nintendo Switch, localized and modernized, on 5/14.

5. Samurai Warriors 5 is announced for the first time with new redesigns.

6. Legend of Mana gets ported to the Switch!

7. Monster Hunter Rise gets a new trailer!

8. Mario Golf: Super Rush gets its reveal!

9. Tales From The Borderlands is coming to Switch.

10. Capcom Arcade Stadium is available now.

11. Stubbs the Zombie in Rebel Without A Pulse gets a port.

12. No More Heroes III gets a trailer.

13. Neon White reveal trailer.

14. DC Super Hero Girls: Teen Power gets a trailer.

15. Port of Plants vs. Zombies: Battle For Neighborville.

16. Miitopia gets a port.

17. Animal Crossing: New Horizons gets Super Mario-themed items.

18. Project Triangle Strategy gets revealed for 2022 in its debut trailer.

19. Star Wars Hunters gets a teaser trailer.

20. Knockout City by EA gets a reveal trailer.

21. World's End Club is revealed.

22. Hades gets a physical release on the Nintendo Switch.

23. Ninja Gaiden: Master Collection comes to the Switch.

24. Official DLC Expansion Pass comes to Hyrule Warriors: Age of Calamity!

25. Bravely Default II gets its final trailer!

26. Ghosts 'n Goblins Resurrection gets an official release date trailer!

27. SaGa Frontier Remastered is getting a release on the Switch for April 15, 2021!

28. Apex Legends for March 9!

29. While BOTW 2 (or whatever it's called) won't get more about it revealed until later on this year, The Legend of Zelda: Skyward Sword HD is coming to the Switch!

30. Splatoon 3 gets its announcement trailer and is the final announcement for the Nintendo Direct!

Bonus announcements from the Japanese Direct…

Crayon Shin-chan gets a trailer.

Caligula Effect 2 gets a trailer and release.
As always stay safe. What were your top 10 favorite trailers/reveals/announcements/etc. of the February Nintendo Direct?
Enjoy!