Gamer's Lounge has had a busy year,from hosting tournaments in universities to  inter pro teams.The company has been moving around expanding ans indulging gamers to play more,and now they wish to end the year with a bang.During the black arts festival that is going to be held in in Tema Community 4,Gamer's Lounge will be having an Inter-community Gaming Event to see which community has the most skill gamers. Games being played will be a wide range from Mortal Kombat all the way to  FIFA,There is also going to be a VR experience. But the fun is open to all and anyone can attend.There will be prizes and giveaways.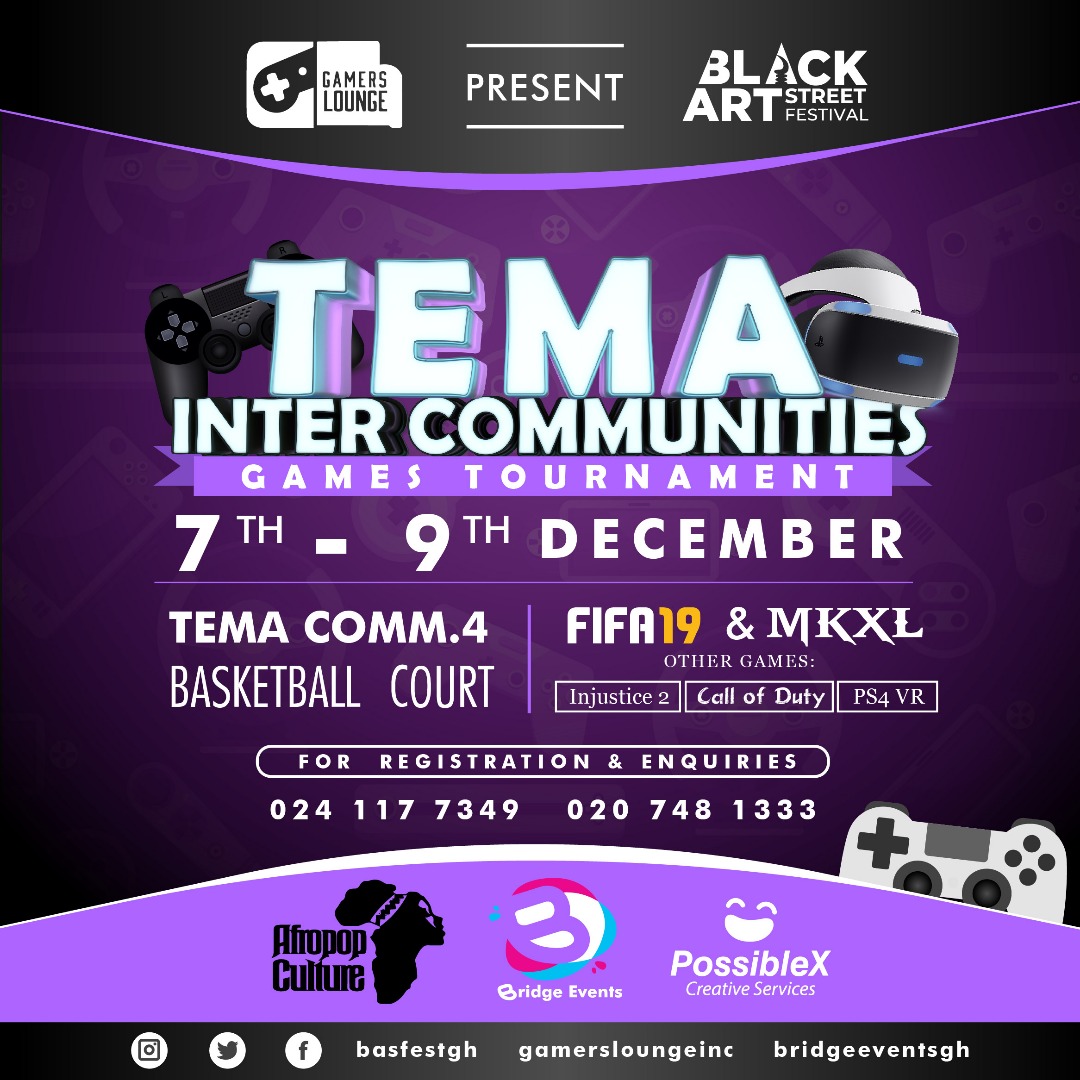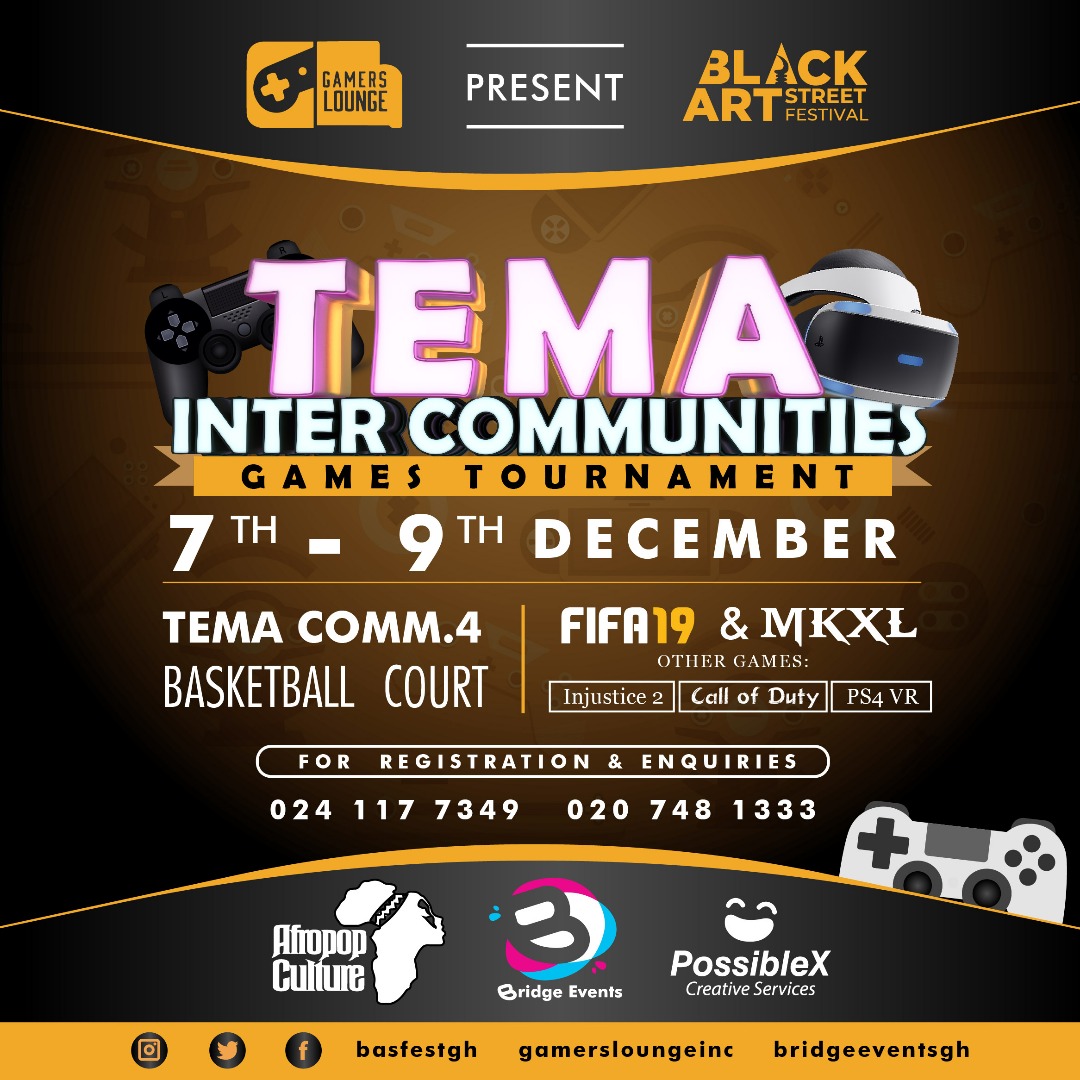 The Event will be from the 7th of December to the 9th,2018 in Tema as stated in the posters above. You can get the  link to the Registeration form here.
You can contact them via Facebook if you  have and additional Questions here.You can also call them on this number: (00233) 0241177349.
Wanna know more about Gamers Lounge? Visit us and subscribe to our newsletter  and get the info you need.