Spencer expects Xbox Series S to be a bigger long-term hit than Xbox Series X.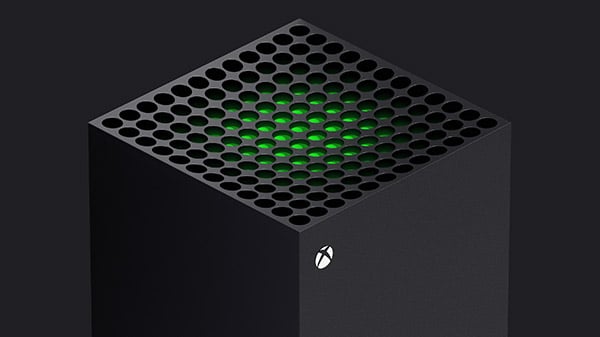 Kotaku recently spoke with Xbox head Phil Spencer to discuss everything from Xbox Series X and Xbox Series S to the Zenimax Media acquisition and more.
Here are the most interesting snippets from Kotaku's interview:
Phil Spencer Expects Xbox Series S to Be the Bigger Long-Term Hit
While Spencer expects Xbox Series X to be the bigger seller at launch, he expects Xbox Series S will be the bigger hit in the long-term.
"I think we'll sell every unit of both of them that we can deliver [at launch]," Spencer said. "I think demand is just going to outstrip supply of pre-orders. For us and PlayStation, I think that the manufacturing supply chain is going to dictate [market] share more than anything else."
He continued, "I think, over the generation, our expectation would be that price really matters and that you would see the Series S sell more."
Spencer also noted that some games load faster on Xbox Series S because they are loading lower-resolution graphics.
On Additional Labor Required by Developers to Support Xbox Series S
Spencer acknowledged that having two different sets of hardware specifications with Xbox Series X and Xbox Series S requires additional labor by developers.
"Absolutely, it is work," Spencer said. "There's no doubt about that. The fact that you have two performance specs now, I'm not going to stand here or try to PR somebody and say two different specs is the same as having one spec. It's not. We're doing this because we want to expand the market."
The last line refers to the cost of Xbox Series S, which is $299 compared to the $499 Xbox Series S, providing a more affordable entry point into next-generation consoles. Sony Interactive Entertainment has taken a similar strategy with PlayStation 5, selling a $499 standard model and $399 Digital model. The difference is that both PlayStation 5 models have the same specifications, meaning that games will run the same on both models.
On Bethesda Softworks games on PlayStation
Microsoft acquired Bethesda Softworks parent company Zenimax Media back in September, welcoming its eight development studios and trove of intellectual property including DOOM, The Elder Scrolls, and Fallout to Xbox Game Studios.
Kotaku asked, "Is it possible to recoup a $7.5 billion investment if you don't sell Elder Scrolls VI on the PlayStation?"
Spencer replied, "Yes… I don't want to be flip about that. This deal was not done to take games away from another player base like that. Nowhere in the documentation that we put together was: 'How do we keep other players from playing these games?' We want more people to be able to play games, not fewer people to be able to go play games. But I'll also say in the model—I'm just answering directly the question that you had—when I think about where people are going to be playing and the number of devices that we had, and we have xCloud and PC and Game Pass and our console base, I don't have to go ship those games on any other platform other than the platforms that we support in order to kind of make the deal work for us. Whatever that means."
While Spencer is still not outright saying whether or not future Bethesda Softworks games will be available on PlayStation platforms, he has previously said Bethesda Softworks games will be available on "other consoles on a case by case basis."
On the Possibility of Halo Infinite Having Separate Single-Player and Multiplayer Releases
According to Spencer, 343 Industries head of studio Bonnie Ross "will go drive those decisions." He added, "But I think we want to make sure people feel like they have a Halo experience. I think we can look at options like that… So, yeah, I think that's something to think about, but we want to make sure we do it right."
On Cross-Generation Exclusives
Xbox Game Studios head Matt Booty told MCV UK back in January that all of Microsoft's games for the first year or two into the new console generation would run on older Xbox devices. But when Microsoft announced its latest first-party games back in July, most of them were Xbox Series and PC-only.
"I think we're going to take it on a case by case basis," Spencer commented. "When we talk about a couple of years, it's just when we look at the roadmap of games and the things that we're building, that's what we see. And so we're just trying to be transparent with people about the roadmap of games that would be coming for last gen."
On Microsoft's Relationship with Nintendo
According to Spencer, Microsoft has a "very good relationship with Nintendo," but said "it doesn't feel sustainable" to consider Xbox games on a case by case basis for Switch. "In order to really support it, I would want a full Xbox ecosystem somewhere," he said. "And that probably means things like Live and Game Pass and stuff."
While the company recently released Ori and the Will of the Wisps for Switch, Spencer categorized that as supporting developer Moon Studios' wishes to do so.
On Whether Rare will Make More Games Based on its Classic Characters
"I leave it up to the studios in terms of the things that they want to go work on," Spencer said. "I have a lot of respect for Rare and the work that they do. They do like building new things, and they've seen success with Sea of Thieves. I think they're really excited about Everwild. But also the response to Battletoads was nice. And I think [partner studio] Dlala did a good job with the game. And so I think it's just always a balance. My inbox is full of: 'Let every studio do new [intellectual property].' And also: 'Why have you brought back Crimson Skies and Blinx?'"
For much more, check out Kotaku's full interview.