coming to PS4, Xbox One, Switch, and PC this fall.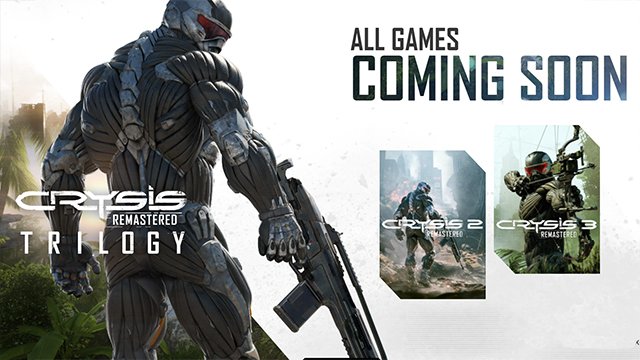 Video games developer Crytek has announced Crysis Remastered Trilogy for PlayStation 4, Xbox One, Switch, and PC. It will launch this fall.
Crysis Remastered trilogy will include Crysis Remastered, Crysis 2 Remastered, and Crysis 3 Remastered. Crysis Remastered is already available, and both sequels will also be available individually.
"We're excited to announce that these iconic Crysis games are returning in one bundle, remastered for a new generation of hardware," said project lead Steffen Halbig in a press release. "Each game is enhanced to look and play beautifully on today's platforms, delivering the finest Crysis experience for both newcomers to our classic franchise or players wishing to relive the adventure."
here is the announcement trailer below
What do you think. Its great to see all these games coming. Cant wait to see it at E3 2021. Leave your comments below.